Why should we build the things we're about to build?
Working side by side with you and always putting people first, we will understand the market, your clients and the tech forces to solve sistemic challenges, redefining the problems to be solved into a very, very, very clear business statement.
The delivery is a suite of digital products, their launch sequence and its roadmap of features. All this to (re)position your brand, making it Future-Proof.
We will work together every step of the way to bring to life bold ideas, taking into account the psychological and emotional aspects of people.

At the intersection of strategy, creativity and psychology we will prototype services, understanding all sorts of relations between service providers and receivers.

These great experiences will make your company remarkable and memorable.
🥸 No. You can't fake that.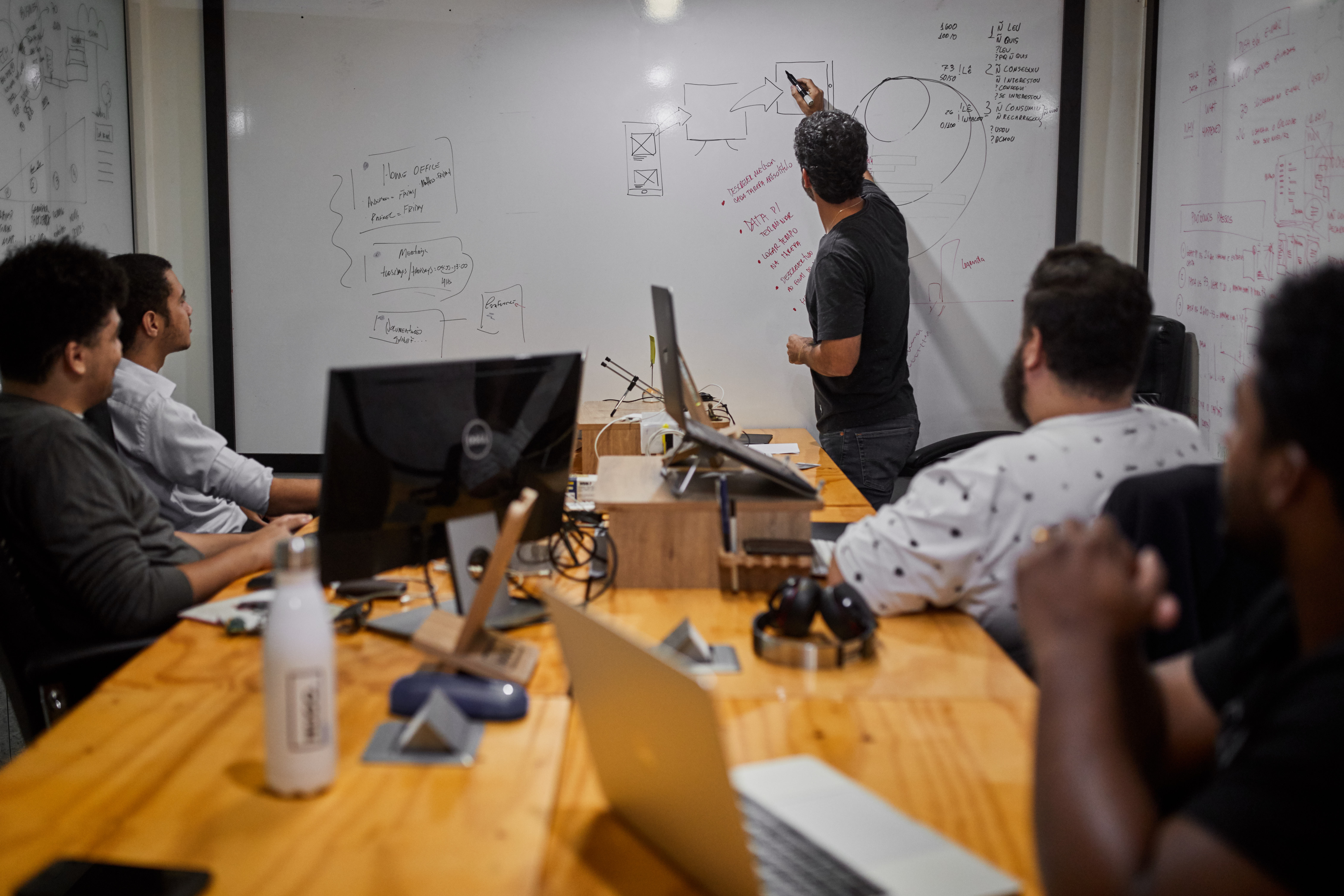 How your brand will improve people's lives?
Good ideas are easy to come by: implementing the right ones is not.
That's why I will constantly talk to customers on an intensely collaborative process, to design what people need.

Prototyping early and taking into account user experience, visual design, your branding, budget, time and business' needs: you and me will test ideas tirelessly to validate our concepts.

All digital products designed have their own roadmap and interact with each other within the ecosystem, responding to your brand's purpose.
Besides a bottle of champagne 🍾
what else could you ask for?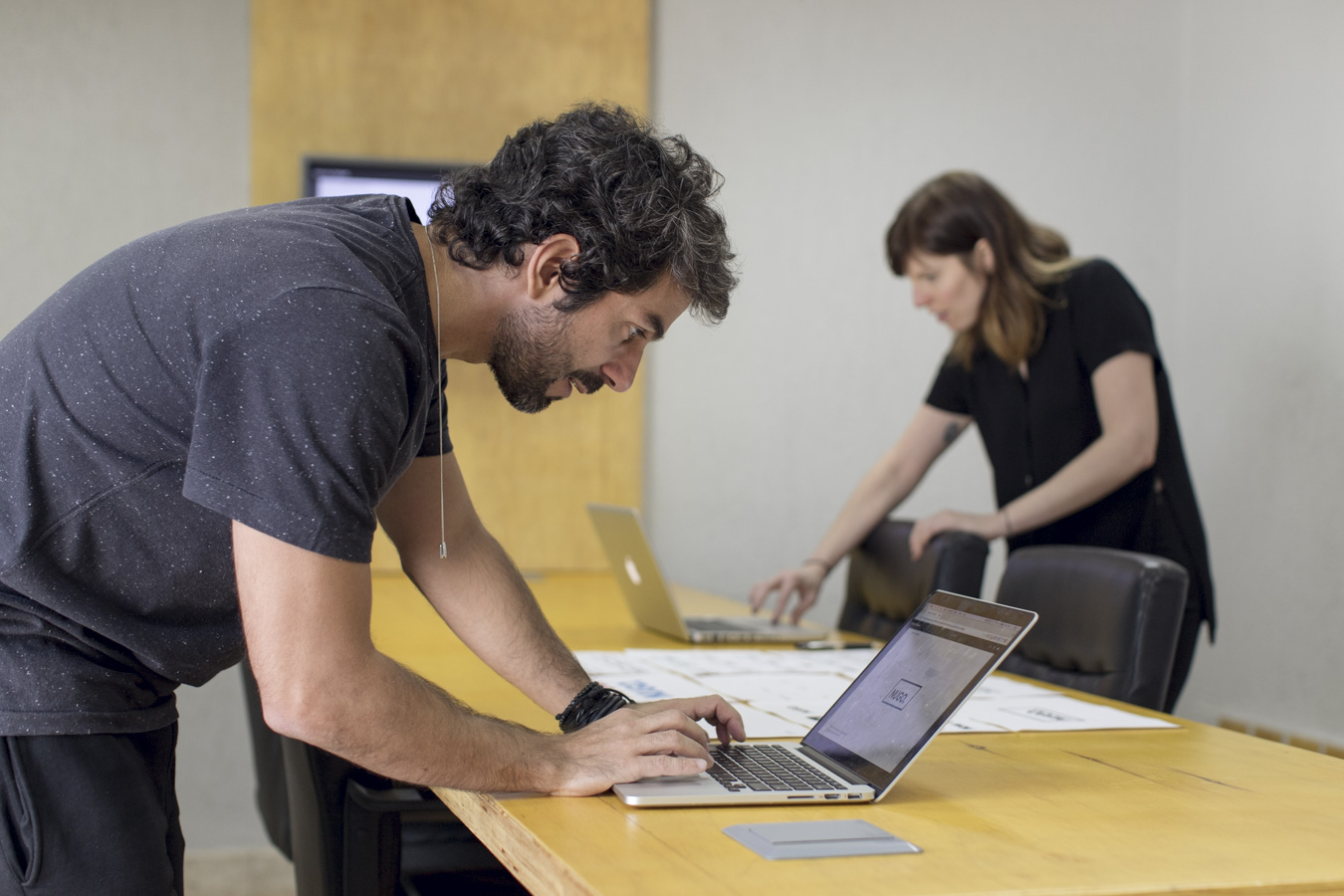 What features should your product have?
Wait until you see the next part...
And lastly, the tip of the iceberg...
... the almighty Product Design.
If you came this far and read it all, than...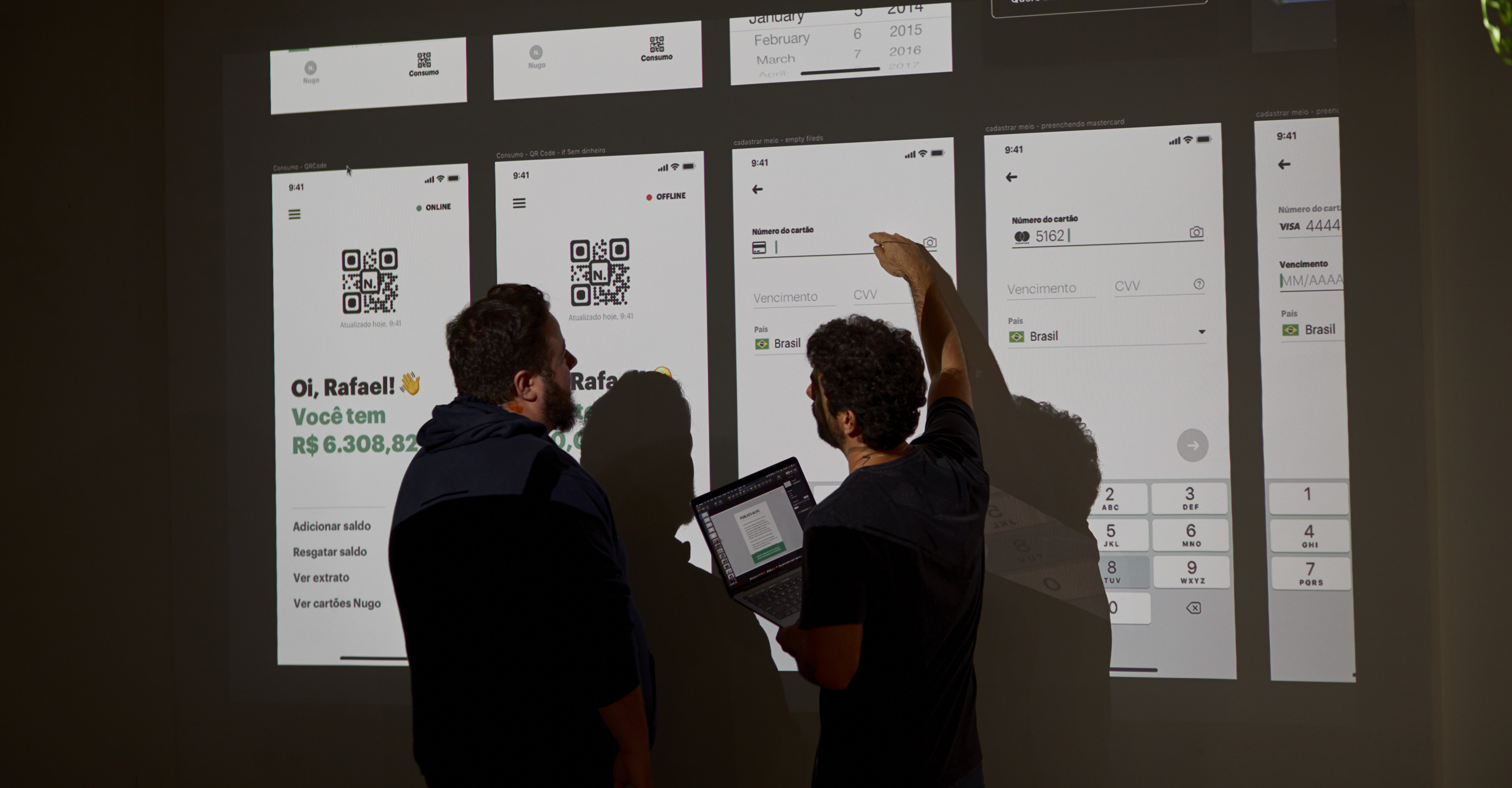 Answering that question is part of the
It's about which direction your company should go and, more importantly, WHY.
Being able to crack the complexity and identify or uncover amazing business opportunities.
It's about making your company's mission tangible through a complex chains of interactions based on people's needs.
Being able to unveil pain points to envision services that build relationships, simplifying people's real life situations.
It's about attention to details and putting people first. Period.
We will shape, build and launch digital products that resonate with people's heart. Products that are elegantly simple, brutally straight and deeply honest.
Making technology more human.

Proudly designed in Brazil